Sarah The Singer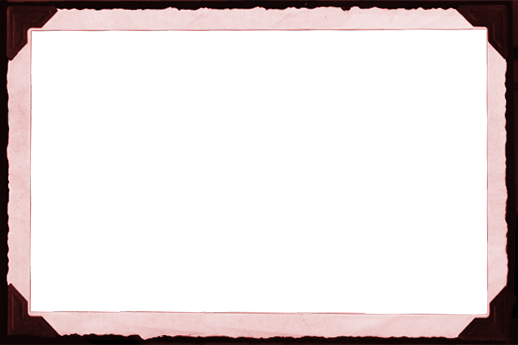 Posted on 01/21/2014 06:07AM | 0 Comment(s)
Loving Life right now! Just being me, getting to know me, my true likes, my dislikes...unencumbered by anyone or anything....feels like this is the first time in a very long time that it is just me and my daughter Jordan (and our dogs of course!), no outside influences to govern how I feel about life, music, people....I was so frightened when I quit my last band, it was my support, what made me feel like I was a good singer, but I wasn't happy, and I was ashamed of the person I had become. Now I am free to get back to me, whom I haven't seen in a long time & altho a little lonely at times, I am enjoying it and finding that my identity was so wrapped up in who my friends were, who my man was, what band I belonged to, and making sure everyone else in my life was happy that I had lost all sense of who I was without a thought as to whether or not I was happy. When you strip everything to the bare bones you are left with self and like it or not you are forced to see yourself "as you are" and that is what I have done and am doing, and although not always pretty, I am loving the outcome. I have learned that I love soul music, blues and jazz, not so wild about classical, I also love me some cheesy top 40, and you know what, pop music is alright too! lol!! I have learned that mistakes don't make the person, whether you learn from those mistakes and what you do with that knowledge is what makes or breaks you. I have started writing original music again and the lyrics flow uninhibited; I have met and started playing regularly with musicians who I thought were fantastic - and you know what, they think I am fantatic too! I have found friends that I never thought I would be friends with, and lost some that I thought would be friends for life, some friends that I thought were acquaintances ended up being the ones who cared about me most...Life is a TRIP, SO JUMP ON BOARD PEOPLE AND ENJOY THE RIDE, I AM!
Posted on 12/23/2013 05:37AM | 1 Comment(s)
Wow!! What a crazy month it's been, 2 days til Christmas and it seems like this year has flown by. I am so thankful for my friends and family who have provided tremendous support this year, just being there to hold my hand during the tough times and celebrating the good with me. Feeling very very blessed this Christmas. I couldn't ask for more! Hope to see you at our New Years Eve event or at an event soon! Merry Christmas to all!!
Posted on 10/16/2013 06:42AM | 0 Comment(s)
Well Hello there friends and family. It's been a few months since I have posted here, I have received your emails though and altho I haven't had time to return all of them, I have felt very blessed by your thoughtful wishes. It's my favorite time of year, Halloween, Thanksgiving and Christmas all in a row, I love the way it smells outside and the weather is divine. Working on getting my music up to par, working on putting Sarah's Soul together so be on the lookout coming to a venue, festival, back yard etc near you after the new year. This has been an amazing yet tumultuous year. The tearful endings of a few things and the beginnnings of a few new things...My heart is still in limbo, healing, growing and moving. Becoming the woman and mother that I always wanted to be, solidification of this comes as I grow and move on. Looking forward to a new year so I can completely close this chapter of my life and move forward in all that I desire and dream to be. God is good and faithful and will never give us more than we can handle and although life has had many downs, they are only there so we can grow and appreciate all that life has to offer. Some times you need to go through the bad so you can learn from it and appreciate the good that life has to offer.
Posted on 07/17/2013 05:05AM | 0 Comment(s)
Ok, so my daughter Jordan has been gone for 5 days, and it's such a trip! She goes on this trip every year, and every year I plan to do all this great stuff and then instead i end up sitting at home. It never fails - ha!! Oh well, what can you do! Perhaps next year plan a vacation!
Posted on 07/10/2013 05:30AM | 0 Comment(s)
Ok, so it's Tuesday. The girls have insisted that I MUST have a 40th birthday party, so here we go! This year has definitely been a year of change but I am better for it. Lots of new friendships, weeding out the damaging ones, nurturing the tried and true, and recycling the useless, lol. I look forward to all this year has to offer. What do I have to say about creeping up on 40??
BRING IT ON BABY! ;o).
Posted on 06/24/2013 05:36AM | 0 Comment(s)
Ugg it's Monday. So I had the pleasure of going to the Aaron Ballesteros Fundraiser party yesterday, A LOT of heavy hitter musicians and bands there, what a nice time I had. Unfortunately my stupid phone died before I could get pictures (dumb!) with anyone, but I did have a good time!
Posted on 06/22/2013 07:32PM | 0 Comment(s)
Ok so officially it is Sunday but to me it's still Saturday night. Had the pleasure of sitting in with the Kool Breeze band at Kobe's Steakhouse in Seal Beach. They were a really good band and I had a nice time. It's hard to find a new band to fit in with when you have played with someone for so long, you get used to their style and your style evolves to compliment the other. You anticipate each others every move and it is a crazy musical dance of sorts. This is an interesting new chapter to my life, to find what I want to do, what style of music, where do I fit, if I'm good enough...do I even want to do this anymore?? I think I would go crazy without it, been such a huge part of my life for so long, but now i step onto new ground on my own and its scary. Anyway, Crazy random musical thoughts. ;o).